I don't know the impossible!
Remodeling and renovation of motor vehicles
 Regardless of whether it is used or new, our team will convert your caravan, truck, horse transporter and furnish it according to your wishes.
 If you do not have any car, we will select the best one for you, which is approved by our transportation engineer. 
 We can get you the documents for your new truck, from vehicle registration to HACCP.
 Our team will be happy to support you with logo design, web design, partial and full wrapping of the trucks (also in 3D), painting, as well as planning.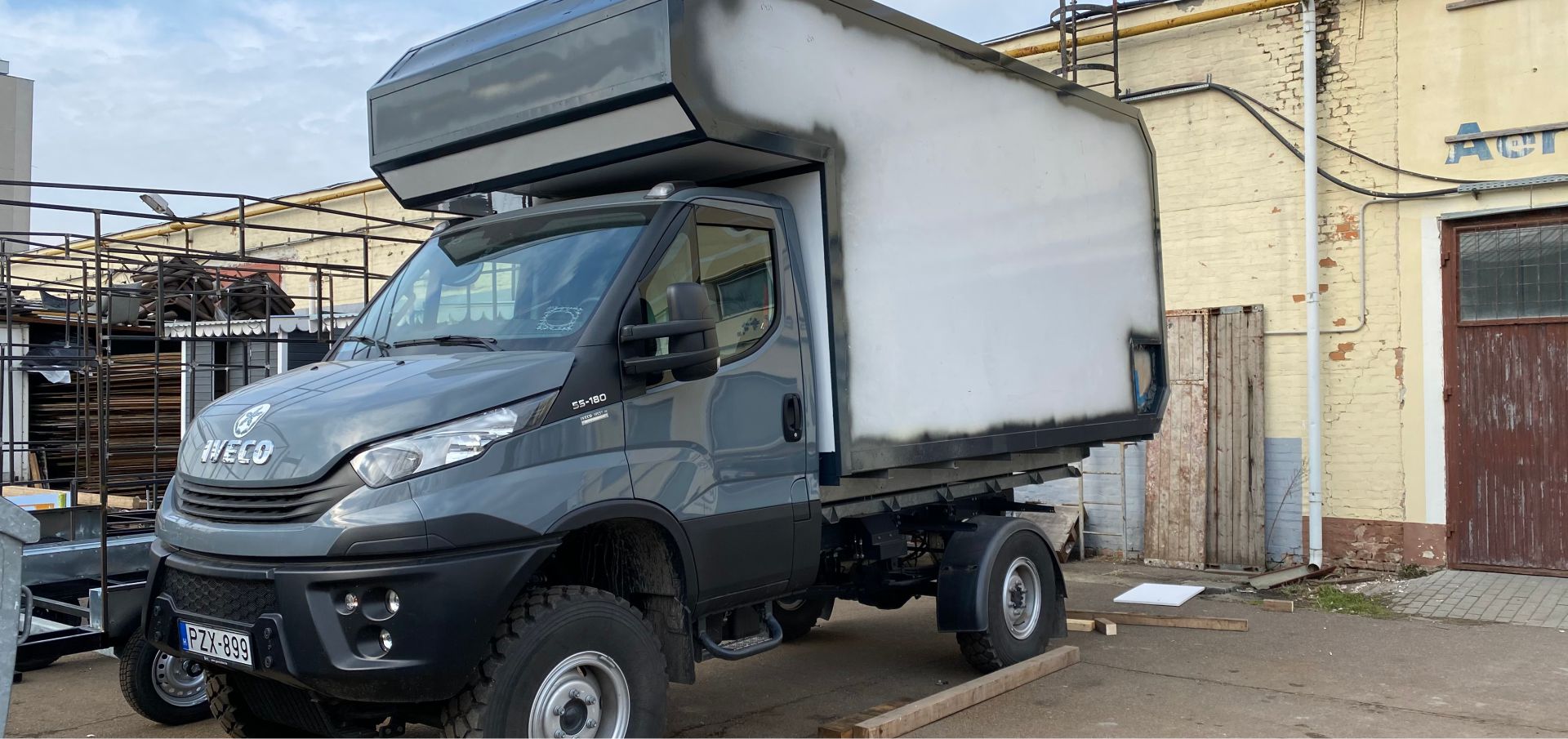 Contact us with confidence, we are at your disposal!
Availability
Headquarters: Hungary 5000 Szolnok Csallóköz 29
Location where cars can be viewed: Hungary 5000 Szolnok Nagy Sándor József street  31/d
Address of our manufacturing workshop: Hungary 5000 Szolnok Nagy Sándor József street  31/d  
Opening hours
Monday – Friday: 8.00 – 16:30
Saturday: 9.00 – 12.00
Sundays and holidays:Closed